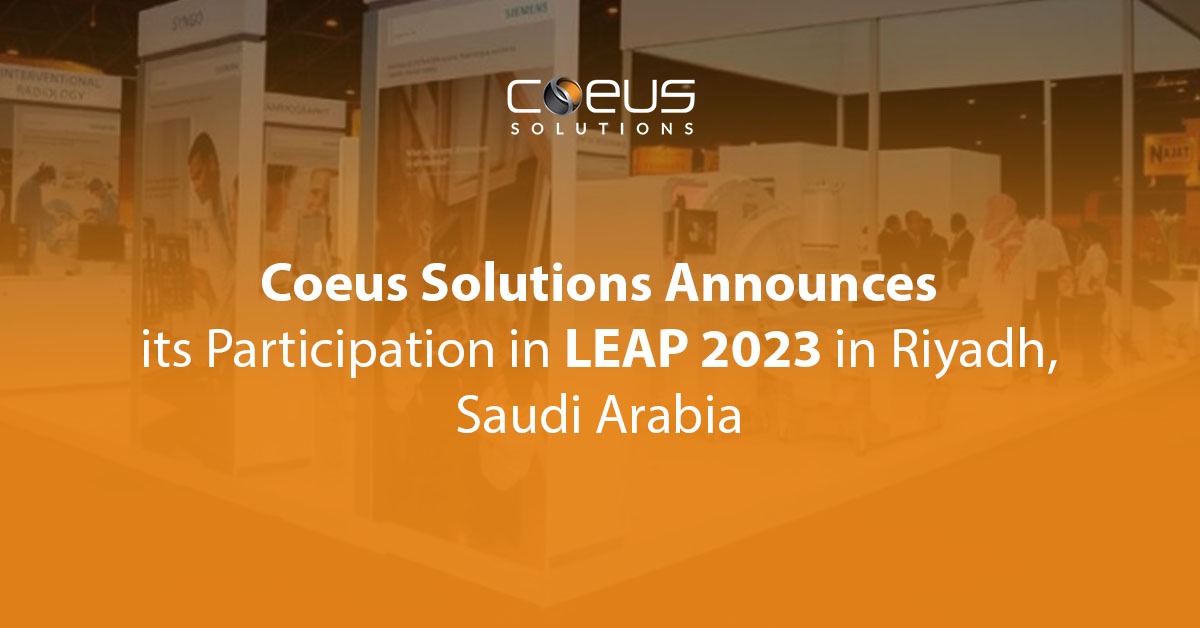 Jan 27, 2023
Coeus Solutions
Riyadh Front Expo Centre | 6 to 9 February | Book A Meeting
Coeus Solutions is proud to announce its participation in the upcoming Leap Saudi Arabia event in Riyadh.
You can find us at booth H5.F30
Coeus Solutions will showcase its AI-powered customer experience and workforce optimization solutions along with the latest products at the event, highlighting its commitment to innovation and its role in driving the growth of the tech industry in the region. The company will also participate in various panel discussions and networking opportunities, sharing its expertise and insights on the latest trends and developments in the field.
"We are excited to be a part of this premier event, which brings together some of the most innovative and forward-thinking companies from around the world," said Ahsan Naseem, CEO of Coeus Solutions. "We look forward to sharing our latest products and services with the attendees and engaging in valuable discussions on the future of technology in the region."
Leap Saudi Arabia is a valuable opportunity to connect with other industry leaders and explore new business opportunities. Our company is committed to driving future technologies and growth in the region and is excited to participate in this important event.
For the latest news and updates, follow Coeus Solutions on Facebook (coeus.solutions), Twitter (CoeusSolutions), and LinkedIn (coeus-solutions).