Governance
Group & Associated Companies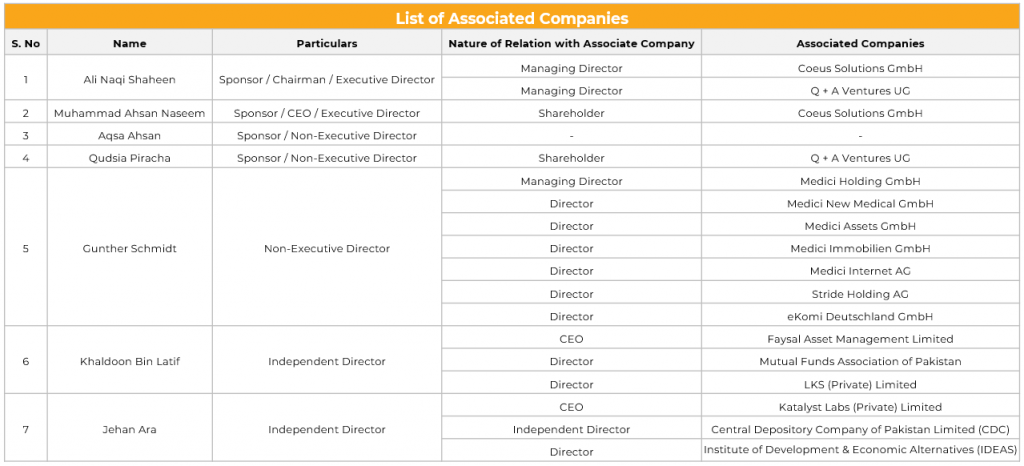 External Auditors
Kreston Hyder Bhimji & Co

Kreston Hyder Bhimji & Co. are the official external auditors of Coeus Solutions Ltd. They are a group of devoted and experienced finance experts who provide expert services to a large and well-known network of more than 200 customers throughout the year.
Legal Advisor
N.W.M.S Law Firm
Share Registrar
CDC Share Registrar Services Limited

CDC Share Registrar Services Limited (CDCSR) is a fully owned subsidiary of the Central Depository Company (CDC). It makes it easier for Share Issuing Companies and their shareholders to do business.
CDCSR provides a comprehensive range of services, including maintenance, registration, verification, and direct consumer contact and engagement. To ensure effective services, it has designed a high-tech Share Accounting System with an exclusive Authority & Security Management System and workflow components.
Bankers
Meezan Bank Limited

Meezan Bank was Pakistan's first Islamic bank, opening its doors in 2002 after receiving the country's first-ever Islamic commercial banking license from the State Bank of Pakistan. The Bank's headquarters are in Karachi, Pakistan's Meezan House. It has a branch network of approximately 845 branches.
In the country's Islamic banking business, the bank has a 35 percent market share.
Standard Chartered Pakistan

Standard Chartered Pakistan is a fully owned subsidiary of the British multinational bank Standard Chartered and provides banking and financial services in Pakistan.
In Pakistan, the bank employs about 2,800 employees and has a network of 43 branches in ten cities.
Capital Structure
The authorized share capital of the company is Rs.500 million consisting of 500,000,000 shares of Rs 1 each.
As at 30 June 2021 company's issued and paid-up share capital stands at Rs.25 million.
5,000,000 shares are being offered for subscription to eligible investors through GEM Board of PSX.
Investor Information
Financial Reports
Annual
Shareholders
Shareholding Pattern

Shareholders Category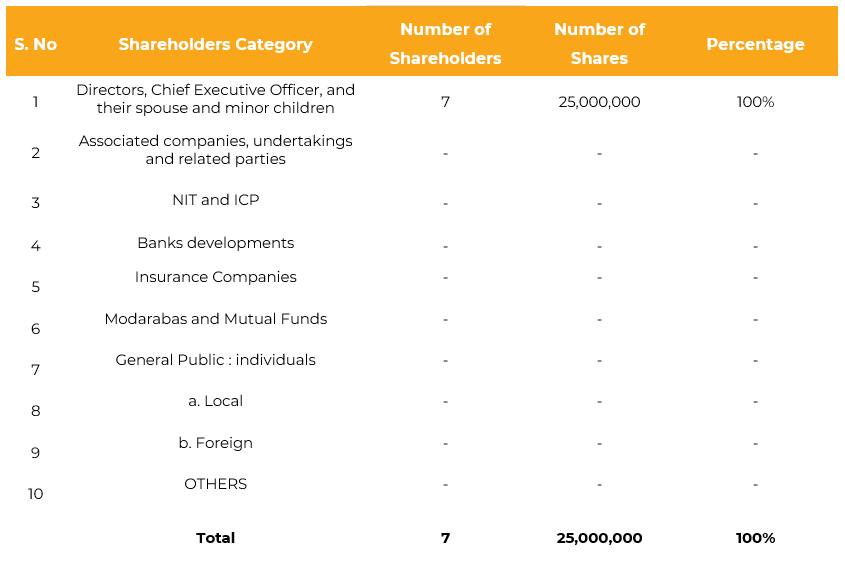 Shareholders Information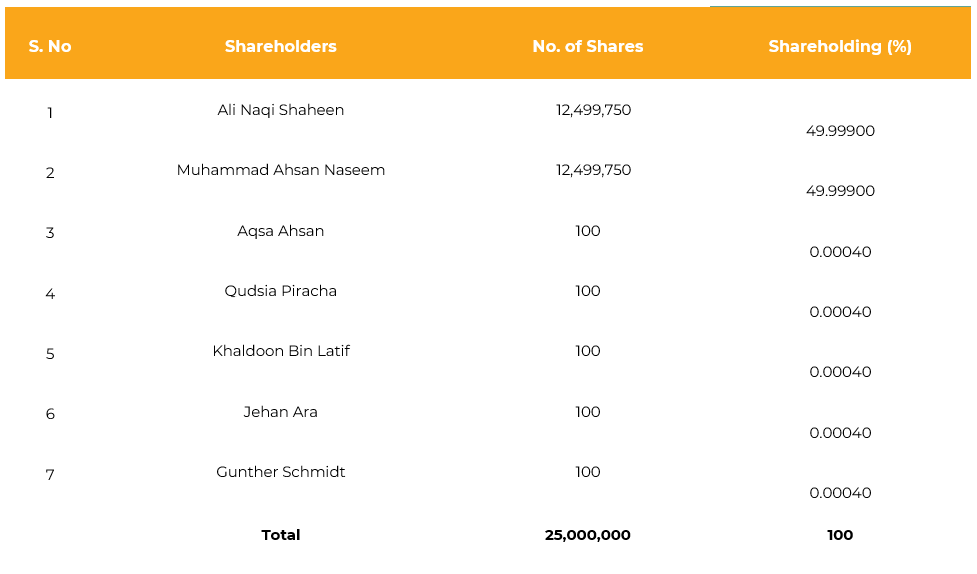 Free Float Of Shares
5,000,000 Shares.
Information Memorandum
Subscription Forms
Get Regular Investor Updates
See how we are adding value to our investors' businesses with our top-notch developmental operations.
Coeus Solutions has always been true to its purpose. We make sure that any project that passes through our system is well managed and delivered. In short, our goal is to put smiles on the faces of all our dear investors.