Digital Strategy and Innovation Process & Strategy
Innovation is the key to the digital future and our strategies are more than adequate for it.

Digital Business Strategy & Culture
Digital business strategy is empowering employees and changing the very dynamic of the working culture. It is infiltrating the departments that interact with the customers directly. But is not far from completely taking over the entirety of the business culture. It provides an efficient way of connecting the market with the business, along with the targeted audience.

Staff & Customer Engagement
Digital platforms are an amazing part of customer interaction and their significance is increasing day by day. It takes indirect recommendation for the needs and opportunities for new products and items. While providing a deeper understanding of the risks and limitations in delivering such products.

Process & Innovation
Businesses are getting digitally enhanced by obtaining meaningful insight handing them over to the appropriate authorities. This sort of data visualization is creating ease in managing the business in reference to the market and customer information. The cutting-edge technologies of modern times are helping businesses realize their true potential.

Technology
Digital strategy and innovation are introducing new technology to various businesses. This technology is helping them scale a lot more than what was previously possible. Technology is giving owners more control over their products and customers. They are able to make better decisions based on the data collected through various sources to ensure risk-free decision making. information

Data & Analytics
The data that is provided by the digital platforms are easily understandable and can give an in-depth view of the customer experience. Through various tools, the analysis can be conducted to ensure that each aspect of the market is understood properly. This is a revolutionary step towards scaling businesses along with digital innovation.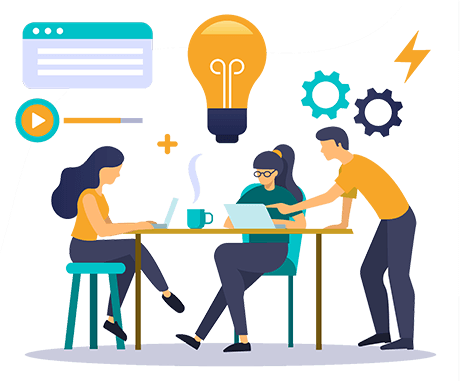 How our Digital Strategy and Innovations helps your business grow?
Digitalization of Business Operations
Greater Resource Management
Employee Empowerment
Greater Customer Insights
Better Customer Experience
Creation of Digital Products and Services
Opening the Door to Globalization
Encourages (Easier) Collaboration Across Departments
Increases Agility and Innovation
Fosters a Digital Culture
Introduces a New Level of Transparency