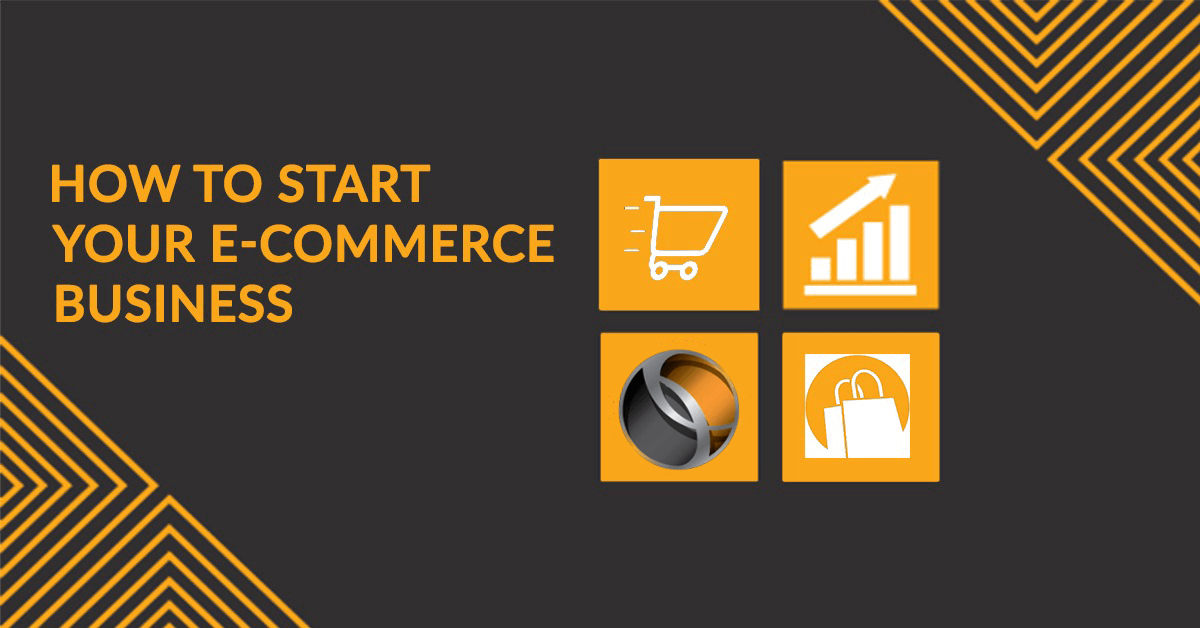 May 22, 2020
Coeus Solutions
Starting an eCommerce business seems to be a difficult task, but this trend is growing rapidly and has immense potential in the near future. A large number of customers worldwide prefer to shop online rather than visiting retail outlets. This saves a considerable amount of time and effort and fits in well with the social distancing narrative as well. Therefore, this is opening up a lot of opportunities for individuals to start their own eCommerce business.
According to the estimates, 63% of the total shopping happens online. The reason behind this rapid change is that digital stores have more potential and features that are matchless and can not be compared with a physical store.
Multiple steps are involved in creating an online store, but the first and the foremost step is to collect enough information about your business, industry and the competition. For this, you need to have strong research work and you need to choose the domain name, branding elements, and products, etc. The most crucial aspect of creating a website is the technical framework that is involved in its design. A considerable number of web development companies offer their services to help you build your e-commerce business using different platforms.
E-Commerce Platform:
The selection of an e-commerce platform is as important as any other aspect while designing a website. However, it is considered to be the most critical one, because the entire website will be based on it. A variety of e-commerce platforms are available in the market offering plenty of features. Currently, Magento is one of the top e-commerce platforms that is preferred by a majority of developers as well as the businesses. The new entrepreneurs also prefer this platform because of its user experience, easy design, and customer support. This is exactly the type of platform you need in order to satisfy all your current and future business needs.
Using Magento for Your E-Commerce Store:
The reason behind Magento's popularity is that it's an open-source and an entirely SEO friendly platform. It provides an option of easy customization using its pre-designed themes and templates. Additionally, it provides several other features like 3rd party integrations, centralized control for multiple websites, easy reporting, and analytics services. Currently, it holds 30% of share in the e-commerce market and it is growing worldwide.
Magento is a platform specially designed to cater to all the needs of an online business. It helps manage online sales and generates invoices. It helps sellers design their catalogs and manage their product lines. Even more, It helps identify the applicable tax rates based on each locality, plus it helps manage suppliers and shipping records. It also provides a user-friendly interface where everything is manageable through a centralized channel. Ultimately, we can say that Magento is a platform that provides a complete solution for an effective e-commerce platform.
All of this comes with a good and scalable design. So, no matter how much your business grows, this platform will continue to scale up accordingly. Other platforms in comparison have certain limitations in localizing taxes and invoices. There is always a limit to how much invoices it can handle or limits to applying taxes. All of this adds to the work you have to do in order to spread your business. That is why all this comes with the package Magento offers for developing your eCommerce website.
An Open-Source Platform:
The developers prefer an open-source platform like Magento, as it is easy to navigate and supports a wide array of new plugins. It is easily customizable and has pre-designed themes and templates for you to use. Moreover, developers find it easier to amend its module structure, as compared to other platforms. This makes it easier for them to add further features and functionalities when needed. Recently, the company launched its update, Magento 2. This update comes with more customizable themes and templates.
Magento Developers:
There are a lot of e-commerce development companies available in the market, but only a few of them have a good experience in the Magento platform. So, selecting a professional developer becomes as important as it is to select an e-commerce platform.